On the
December Days challenge
,

glovered
wrote:
Which of Sam's shirts is your favorite, and why? Option to also list the most horrifying by whatever standard you deem fit. (I JUST LOVE SAMS GREAT/TERRIBLE FASHION SENSE)
I'll admit it, I like Sam's shirts. Been trying to get myself the plaid type ones before the current trend, I like that sort of - I guess masculinity reference. I must admit also, though, that I am really fond of Sam Winchester himself, and had to make an effort to separate his shirts from the cuteness and
Sam
of the rest of him.
I hadn't noticed The Dog Shirt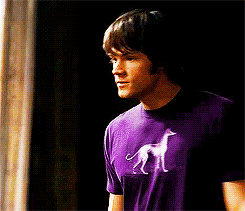 till

kalliel
pointed it out - but now I like it! We had some theory going about the shirt surviving for so long because the dog was a real hell-hound and would secretly help save Sam or the boys from monsters, protecting their shirt/home - I don't remember, it was longer.
I'm fond of the v-necks
it was a pity, watching this one go
Sam felt my fanpain too
This is the second Sam shirt I happened to mention here strongly influenced by hell hounds. Perhaps they are the ones doing wardrobe for the show? I mean, who could forget these fashion forward spring
cutouts
?
Of course, then there is this one...
thank you for this one...
I mean, this one
There was on unexpected excursion into glam rock
a clear Velvet Goldmine reference
Then comes one of my favorite outfits of Sam's
(seriously - it's gorgeous, even just

badbastion
's work with light is just gorgeous - if you haven't, look at it! But not in unfriendly pornless spaces)
Probably my favorite of all of Sam's shirts is his hoodie -it is very Sam, a certain kind of Sam... - probably the one from Jared's audition:
That was one good audition!
There aren't really any I hate...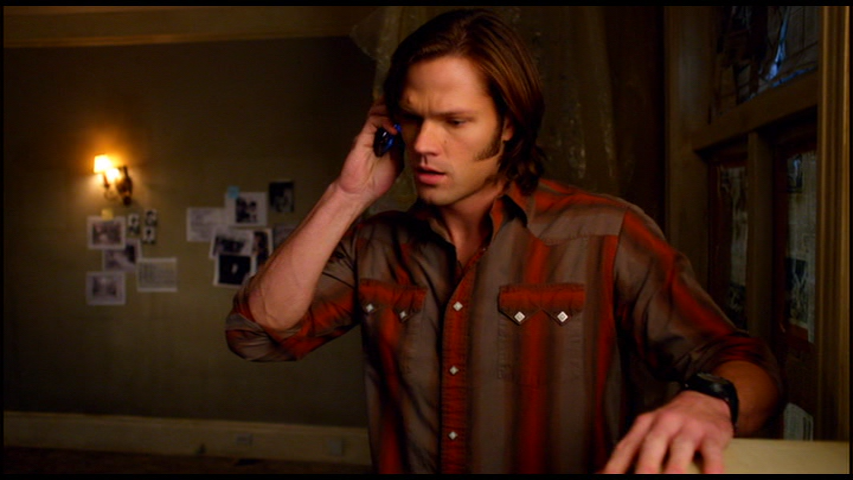 clearly the crosses are intended to ward off vampires.
+ I want Sam to get dressed in more silly things!
It's not like Jared can't do comedy....